Video Chimney Evaluation & Inspection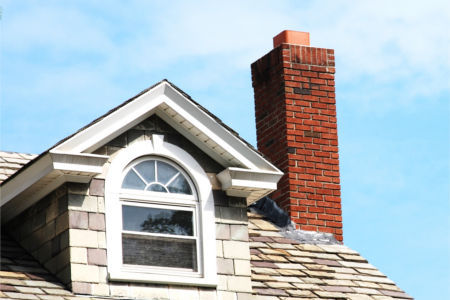 Video Inspections
Nothing compares to an American Chimney Service video home heating inspection as it provides the ultimate in assessing the condition of furnaces, woodstoves and fireplace chimneys. Call us to schedule a video inspection for each flue in your home. You'll receive an accurate evaluation and potentially save thousands of dollars identifying hidden defects largely overlooked by home inspectors.
Video Evaluations
In the old days, chimney sweeps peered inside chimneys with mirrors and powerful reflective lights, but this type of inspection never really identified the details within the chimney's walls. Today, a video evaluation by one of our trained chimney professional can potentially expose hidden problems or dangers lurking inside your chimney.
We drop a camera down into the flue, and then can manipulate it to look at the walls from any angle. If there has been a chimney fire, our camera will video the damage, making it easy for adjusters to see the loss. We can provide a written report as well.
Finally, if you are just interested in knowing the true condition of your chimney and flue liner, American Chimney Service's video evaluation shows you exactly what is going on, so you the homeowner can make educated decisions with regard to repairs or any other changes to your heating system or fireplace, based on accurate knowledge of the situation.
Call us today to set up an appointment at 201-358-2800.
Recent Articles
---
In the world of chimney inspections and evaluations, technology has revolutionized the way we assess the condition of your chimney. Today, American Chimney Service wants to shed light on how video cameras have transformed the chimney industry, providing us with a clearer view [...]